To summarize

Our new location in


Rennes - 35000


NewGen

Delivery 2nd Trimester 2024

Work in progress

Apartment 2 rooms
starting from 268 000 €
The + of the program
Une ville attractive
Un fort potentiel locatif
Des services pour séduire et fidéliser les locataires
Des prestations de qualité
De nombreux services, équipements sportifs et commerces de proximité
Residence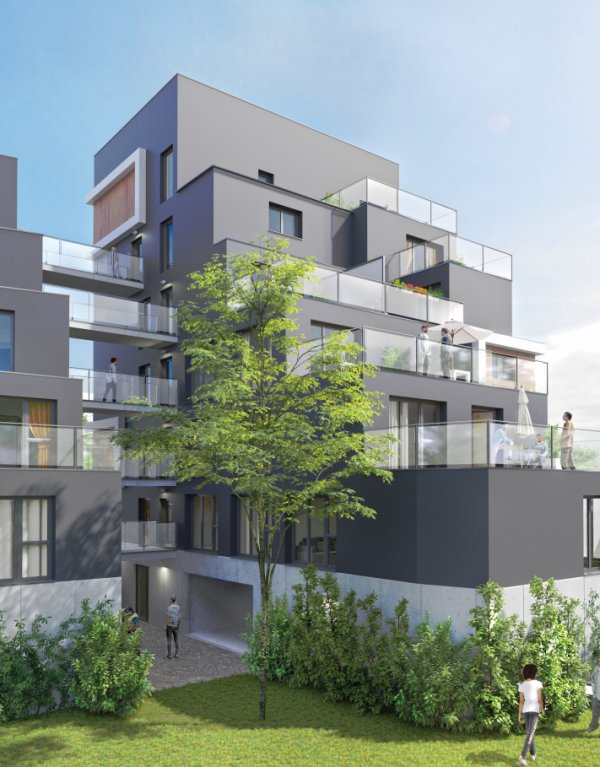 NewGen

Une formidable opportunité pour investir
Vous recherchez un appartement neuf sur Rennes et ses alentours ? Retrouvez tous nos biens immobiliers neufs ici !
---
Composée de 46 studios fonctionnels, la résidence NewGen a été conçue pour répondre aux attentes d'étudiants et de jeunes actifs à la recherche d'un cadre de vie leur permettant de vivre et de travailler leurs cours dans des conditions idéales !
NewGen offre à ses résidents des studios confortables à l'espace optimisé et aéré, des équipements et des services de qualité ainsi que des espaces mutualisés et ludiques, sources de convivialité. L'ambition est de se sentir bien chez soi et mieux avec les autres.
Chaque appartement garantit l'intimité des occupants et plusieurs espaces communs favorisent la vie en collectivité. Chaque surface intègre tout ce qui est indispensable pour vivre et travailler dans les meilleures conditions de confort. Les volumes intérieurs sont lumineux. Les isolations thermiques et phoniques ont été pensées pour garantir le bien-être et la tranquillité de tous.
Les fenêtres et terrasses orientées ouest s'ouvrent sur un jardin engazonné et végétalisé. Bien abrité cet espace offre aux futurs habitants un lieu de détente et de rencontre. C'est le cœur vert de la résidence.
NewGen représente une formidable opportunité d'investissement en combinant un placement sûr, un marché porteur avec une forte demande pour ce type d'habitat, une ville ayant le vent en poupe et un emplacement idéal.
En faisant l'acquisition d'un studio vous vous constituez un patrimoine sécurisé et rentable tout en bénéficiant d'avantages fiscaux grâce aux dispositifs PINEL ou LMNP.
Neighborhood
Rennes, un art de vivre capital

Bréquigny, une vraie vie de quartier en ville
À la fois moteur économique et vitrine culturelle de la Bretagne, une des premières villes préférées des Français pour vivre et s'établir, Rennes rayonne au-delà de nos frontières. Son magnétisme, son énergie, son dynamisme attirent chaque année un nombre grandissant d'entreprises, de familles, d'étudiants en quête d'un environnement urbain propice à leur développement et leur bien-être.
La métropole mène une politique ambitieuse et volontariste d'investissements se traduisant par la toute nouvelle gare LGV, le quartier d'affaires EuroRennes ou encore une seconde ligne de métro.
Ville d'art et d'histoire, Rennes conjugue avec bonheur un riche passé, un présent verdoyant et festif et un futur prometteur. Proche de la mer, riche de ses nombreux parcs et jardins, Rennes est une bulle de fraîcheur et d'oxygène pour ses habitants comme ses visiteurs.
La ville s'enorgueillit de son centre historique aux maisons à colombages, de ses commerces, de ses musées ou de sa proximité avec Saint-Malo et les plages de la Côte d'Émeraude. Elle peut être fière de ses universités, de ses grandes écoles et de la qualité reconnue des formations offertes.
Ce savant cocktail séduit des dizaines de milliers d'étudiants venus y construire leur avenir. Les nombreuses entreprises implantées, dont certaines mondialement réputées, sur la métropole et en Bretagne, leur permettent de faire leurs stages et de trouver un emploi en fin de cursus…
Rennes est la ville idéale pour vivre, s'épanouir et construire son avenir.
La résidence NewGen est idéalement implantée dans le quartier Bréquigny, située proche de la gare LGV, du quartier Eurorennes et du cœur de Rennes. Vous bénéficiez de tous les avantages de la vie urbaine en vivant au calme.
Deux arrêts de bus, dont un à la porte de la résidence, faciliteront les déplacements des résidents.
De nombreux services, équipements sportifs et commerces sont situés à moins de 15 minutes à pied de la résidence. Le centre commercial Alma, avec 131 boutiques, le marché Sainte-Thérèse ou la piscine municipale avec un bassin olympique, tout proche, comptent parmi les pépites des lieux. Vous avez un accès direct grâce à la rocade pour vous évader ou faire vos courses. Les 20 hectares du parc de Bréquigny, réserve d'oxygène de la ville, tendent les bras aux amoureux de grand air, de farniente et autres amateurs de running.
Ce quartier résidentiel va amplement participer à la qualité de vie des résidents.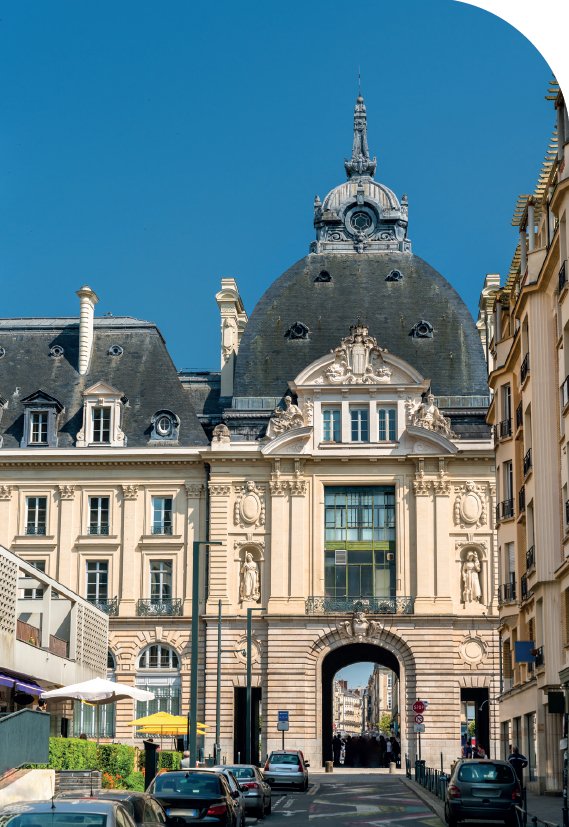 Transports

Shops
& services
Education
& culture
Sports
& hobbies
Sales office
Advice, questions?
We meet with you,
you see more clearly.
Contact us
02 404 707 00
Similar programs
Wishing to access more choices?
We offer, you find.