To summarize

Our new location in


Bruz - 35170


Villa Khiara

Delivery 3rd Trimester 2024

Work in progress

Apartments from 2 to 4 rooms
starting from 214 000 €
The + of the program
Un accès immédiat à l'essentiel
Des prestations soignées
Une opération respectueuse de l'environnement
À 10 km de Rennes
Residence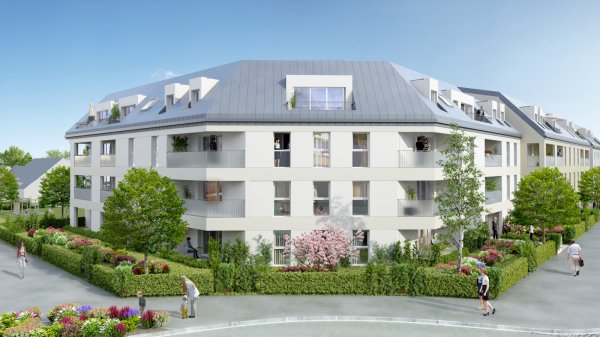 Villa Khiara

aux portes de Rennes
Devenez propriétaire dans notre nouvelle résidence Villa Khiara à Bruz !
Proche des commerces, de la voie rapide, des écoles, avec la nature et le centre-ville à portée de main, Villa Khiara est idéalement située au calme, tout en offrant un accès immédiat à l'essentiel.
Son architecture sobre et intemporelle joue la carte de la simplicité avec élégance lui permettant de s'inscrire harmonieusement dans un environnement majoritairement pavillonnaire. La résidence s'inscrit dans un quartier où le végétal a toute sa place.
Les appartements neufs sont prolongés d'un espace extérieur, terrasse ou balcon. Côté intérieur, les espaces à vivre sont généreux pour satisfaire les attentes de tous. Les larges ouvertures apportent une belle luminosité et un éclairage naturel.
Enfin, chaque appartement dispose majoritairement de deux places de parking en sous-sol.
Villa Khiara est éligible aux dispositifs PINEL et PTZ (Prêt à taux Zéro). Elle répondra aux exigences de la Réglementation Thermique RT 2012 et sera certifiée NF Habitat HQE.
Neighborhood
Le meilleur de la ville,

le grand air en prime !
Quatrième commune du département, deuxième de la métropole, Bruz est la ville idéale.
Elle offre à ses habitants les avantages de la vie urbaine et les plaisirs d'une nature préservée. Reliée à Rennes par un réseau dense de transport combinant bus et train, elle attire chaque année de nouveaux habitants et entrepreneurs.
Bruz voit la vie en grand et propose à ses habitants tout ce qu'il faut pour leur faciliter le quotidien. Une médiathèque, une salle de spectacle : "Le Grand Logis", une école de musique, un cinéma multiplexe, des équipements sportifs, un golf, des commerces et un tissu associatif dense.
Outre le parc ornithologique de Bretagne, Bruz est de nature très généreuse. De nombreux sentiers, pistes cyclables, bois... comme en témoignent les bords de la Vilaine et les chemins de halage ou les écluses le long de ses berges invitent à la flânerie.
Les sportifs peuvent s'adonner à leur passion pour le running, le golf, le vélo et même le canoë sur la Vilaine… Oxygène garanti !
Situé à l'orée de la ville et à proximité du centre, le quartier de la Rabine est majoritairement pavillonnaire et parfaitement desservi par les transports en commun. Commerces, écoles et services sont à portée de main et la nature toute proche invite à s'évader le tout, à 10 km de Rennes.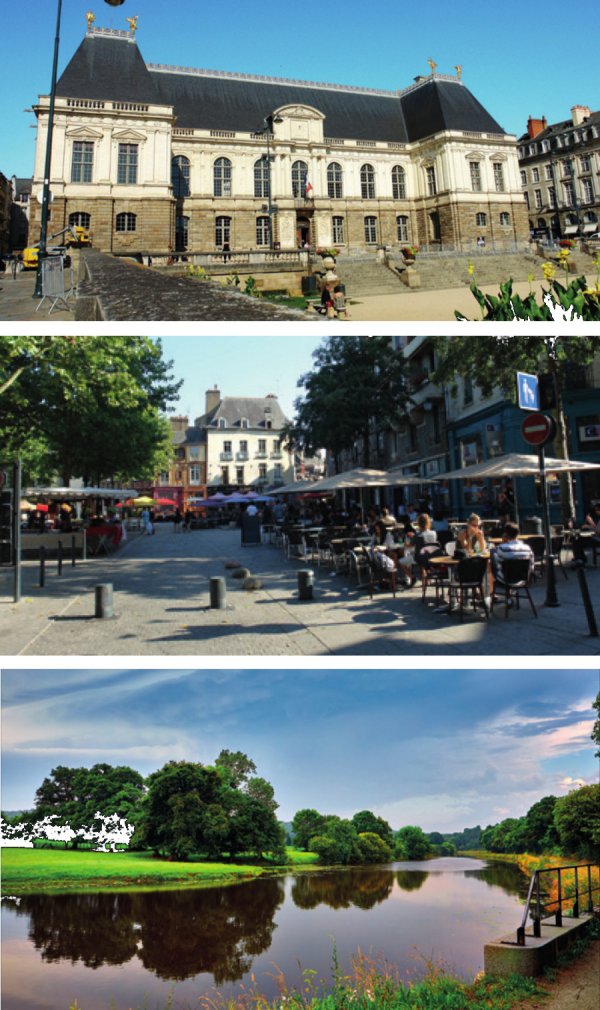 Transports

Shops
& services
Education
& culture
Sports
& hobbies
The property has a price

discover it right now
Apartment

2 rooms
Up to 45 m2
Starting from 214 000 €
Lot N°
surface
Annexes
plan
surface 43 m2
-
Contact us
surface 45 m2
-
Contact us
surface 43 m2
-
Contact us
surface 44 m2
-
Contact us
Apartment

3 rooms
Up to 74 m2
Starting from 292 000 €
Lot N°
surface
Annexes
plan
High demand!
surface 66 m2
-
Contact us
surface 74 m2
-
23 people
have already seen this apartment
Contact us
Apartment

4 rooms
Up to 87 m2
Starting from 340 000 €
Lot N°
surface
Annexes
plan
surface 83 m2
-
Contact us
surface 83 m2
-
Contact us
surface 85 m2
-
Contact us
surface 87 m2
-
Contact us
Sales office
Advice, questions?
We meet with you,
you see more clearly.
Contact us
02 404 707 00
Similar programs
Wishing to access more choices?
We offer, you find.