To summarize
Our new location in


Rennes - 35000


Ebene
The + of the program
À proximité immédiate du centre-ville de Rennes
Une résidence intimiste à taille humaine
Au cœur d'un quartier résidentiel
À proximité de toutes les commodités
Paris en 1h30 (en TGV)
Residence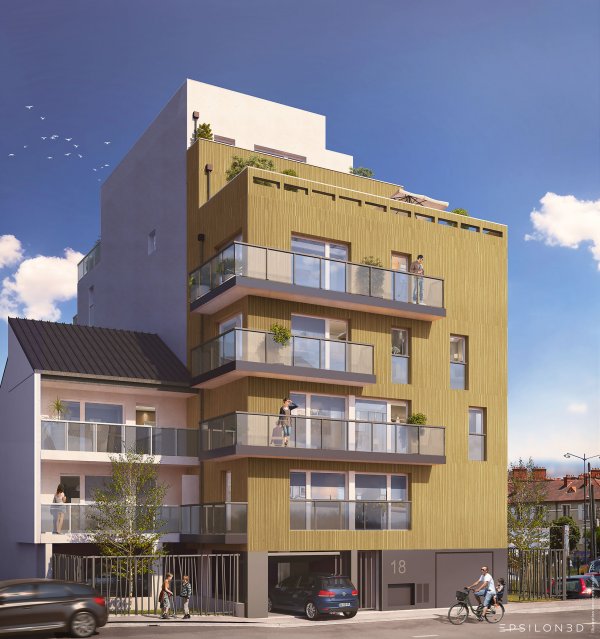 Ebene,

votre résidence intimiste à Rennes
Vous recherchez un logement neuf sur Rennes et ses alentours ? Retrouvez toutes nos résidences neuves ici !
---
Venez découvrir votre nouvelle résidence Ebene à une encablure du centre-ville de Rennes dans le quartier en plein renouveau de Madeleine-Mauconseil !
Composée de 14 logements seulement du studio au 4 pièces, cette résidence à taille humaine vous offre un cadre de vie au calme dans un quartier résidentiel.
Vous souhaitez achetez un appartement neuf pour votre résidence principale ? Bénéficiez du Prêt à Taux Zéro (PTZ) et financez jusqu'à 40 % du montant de votre acquisition à 0% ! (éligibilité sous conditions)
Investisseurs, profitez de l'opportunité d'investir à Rennes, grâce au dispositif fiscal PINEL !
Un programme en partenariat avec ARCH'IMMOBILIER
Neighborhood
Rennes, une ville dynamique

où il fait bon vivre
Idéalement située au cœur du quartier résidentiel de Madeleine-Mauconseil à 2 pas du quartier du Sacré Cœur, votre résidence Ebene vous offrira tous les atouts pour vivre au calme avec tous les attraits du centre-ville.
Ce quartier en plein renouveau, vous permet de rejoindre en quelques minutes le centre-ville de Rennes avec : la place de Bretagne en 10 min à pied, le centre commercial COLOMBIA et ses 70 boutiques en 5 min à pied (accès Sud), la gare Sud en 15 min à pied et 5 min en voiture.
La Ligne à Grande Vitesse (LGV) vous permettra de rejoindre Paris en 1h30 !
Vous retrouverez également à proximité immédiate à pied crèche, école, collège et lycée.
Le futur Square Madeleine-Bres ouvrira au printemps 2021. Situé juste derrière la résidence avec un accès direct, ce jardin aéré vous permettra de partager des moments en famille ou entre amis avec jeux pour enfants, jardin partagé, espace d'agrément et de pique-nique.
Ebene, votre bonheur est ici !
Transports

Shops
& services
Education
& culture
Sports
& hobbies
Sales office
Advice, questions?
We meet with you,
you see more clearly.
Contact us
02-404-707-00
Similar programs
Wishing to access more choices?
We offer, you find.