To summarize

Our new location in


Nice - 06200


Confidence

Delivery 3rd Trimester 2023

Last opportunities

Apartments from 2 to 4 rooms
starting from 309 000 €

Garage/Parkings
starting from 30 000 €
The + of the program
Un écrin de verdure paysager
Résidence intimiste à taille humaine
Quartier calme et résidentiel
Belles terrasses et jardins privatifs
À proximité de toutes les commodités du quotidien
Residence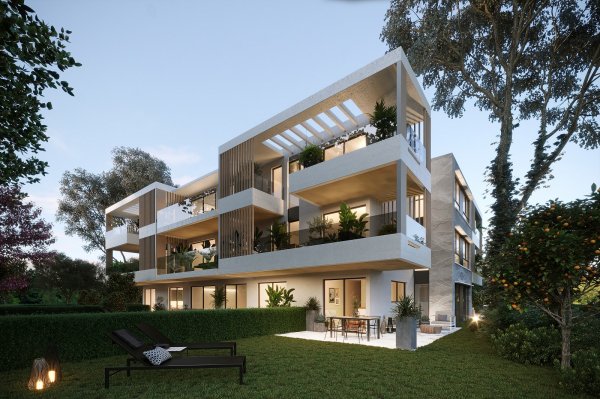 Confidence,

vivre dans un écrin de verdure paysager ...
PLUS QUE 2 APPARTEMENTS DISPONIBLES !
Vous êtes à la recherche d'un appartement neuf sur la ville de Nice ? Retrouvez tous nos programmes immobiliers ici !
---
Découvrez votre nouvelle résidence Confidence à Nice, un écrin de verdure dans le quartier calme et résidentiel de Caucade !
Réservée à seulement 16 privilégiés, Confidence conjugue les atouts d'une adresse remarquable et pratique à la quiétude d'une résidence raffinée et protégée par son jardin méditerranéen.
Insoupçonnée depuis l'Avenue Saint Marguerite, Confidence vous accueille dans un cocon de douceur et de parfums. Afin de savourer pleinement ce délicat jardin paysager, une placette de convivialité ombragée et aménagée de bancs s'offre à vous.
Avec son architecture contemporaine et raffinée, Confidence vous ouvre les portes de ses 16 appartements de standing du 2 au 4 pièces avec de beaux espaces extérieurs : Terrasses et Jardins privatifs.
Confidence répondra aux exigences de la Réglementation Thermique RT 2012 -20% et sera certifiée NF Habitat HQE.
Vous rêvez d'une adresse calme à proximité du centre-ville, la résidence Confidence sera votre idéal pour vivre, avoir un pied à terre ou investir à Nice !
Neighborhood
Une adresse remarquable,

à Nice dans le quartier calme et résidentiel de Caucade
Climat, paysages, richesse culturelle et tout le dynamisme de la capitale de la Côte d'Azur à votre porte !
2e destination touristique de France, Nice attire le monde entier pour la douceur de son climat, ses décors naturels entre mer et montagne et l'abondance de son patrimoine culturel.
Confidence, idéalement située sur la colline de Caucade, révèle une adresse résidentielle où se concentre, à ses pieds, l'avenir de Nice. Portés par une politique dynamique de projets d'envergure internationale, de nombreux emplacements stratégiques se développent à seulement quelques minutes : l'OIN Éco-Vallée, Nice Méridia, le Grand Arénas, le futur parc des expositions ou encore la nouvelle gare multimodale.
Caucade, une quiétude résidentielle, dynamique et connectée. Ce quartier calme est recherché pour son quotidien où l'on rejoint à pied le jardin d'enfants et l'école de Caucade en face de la résidence, ainsi que le collège et les commerces de proximité. À 300 m*, petits et grands apprécient le centre sportif et culturel AnimaNice pour pratiquer tennis, dance, gym, yoga, dessin... En quelques minutes, rejoignez les lycées, les complexes sportifs, la salle Nikaïa et ses concerts, le stade Allianz Riviera, le cinéma multiplexe de Lingostière...
Toute proche des lignes 2 et 3 du tramway, de l'autoroute A8 et de l'aéroport international de Nice, cette adresse, ouverte sur tous les horizons, facilite chacun de vos déplacements.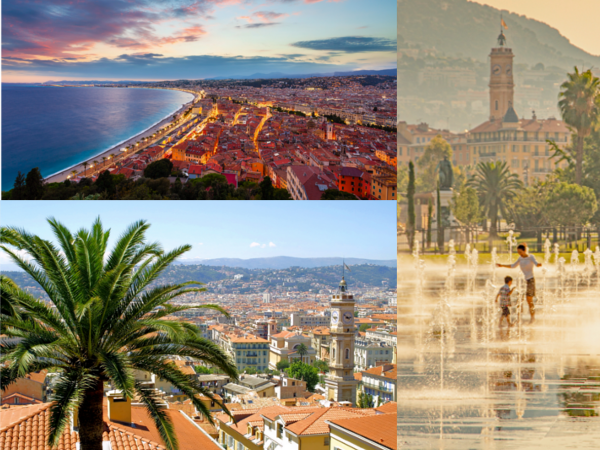 Transports

Shops
& services
Education
& culture
Sports
& hobbies
The property has a price

discover it right now
Apartment

2 rooms
Up to 44 m2
Starting from 309 000 €
Lot N°
surface
Annexes
price
plan
High demand!
Lot A202 - 44.3 m2 - 309 000 €
Lot A205 - 42.6 m2 - 335 000 €
Apartment

4 rooms
Up to 108 m2
Starting from 765 000 €
Parking
-
Starting from 30 000 €
Lot N°
surface
Annexes
price
plan
High demand!
-
15 people
have already seen this apartment
Contact us
Sales office
Advice, questions?
We meet with you,
you see more clearly.
Sales Area
9A Rue Massenet
06000 Nice
opening hours
Renseignements et vente : Du lundi au samedi de 10h00 à 12h30 et 14h00 à 18h30.
Contact us
04 48 20 30 15
Similar programs
Wishing to access more choices?
We offer, you find.