To summarize

Our new location in


Nice - 06300


InfiNice

Delivery 4th Trimester 2024

Work in progress

Apartments from studio to 4 rooms
starting from 220 000 €

Garage/Parkings
starting from 35 000 €
The + of the program
Au coeur du quartier Riquier
À 2 pas du Port de Nice
Une résidence à l'architecture moderne
Locaux vélos avec atelier d'entretien, réparation et station de gonflage
Residence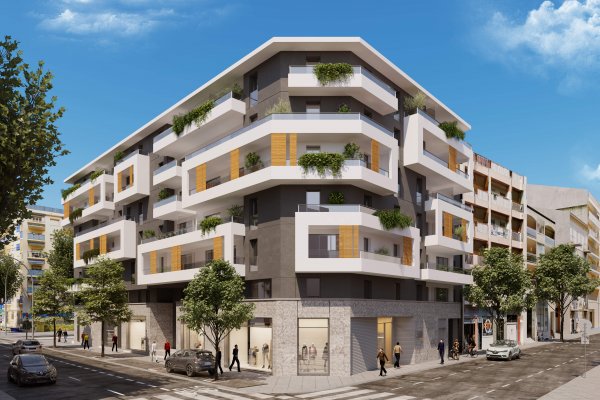 Une résidence contemporaine

qui redessine son quartier
TRAVAUX EN COURS !
---
Découvrez notre nouveau programme immobilier InfiNice au cœur du quartier Riquier à Nice, à 2 pas du Port !
Des studios et 2 pièces fonctionnels, idéaux pour une vie étudiante ou posséder un pied-à-terre et des 3 et 4 pièces pour une vie de famille active et épanouie avec un coin jour et un coin nuit bien distingués.
Rares en centre-ville, tous les séjours et la plupart des chambres, s'ouvrent sur de beaux balcons ou loggias, à l'intimité préservée. Les larges baie vitrées et expositions parfois doubles permettent une belle luminosité tout au long de la journée.
En rez-de-chaussée, les locaux à vélos sont équipés d'un atelier de réparation et d'une station de gonflage pour faciliter la vie des résidents au quotidien.
Au dernier étage, retrouvez le privilège de beaux appartements 3 et 4 pièces duplex, dotés d'une hauteur sous plafond remarquable de 3 m et d'une chambre de maître avec salle d'eau privative.
Dévoilant des intérieurs soignés aux finitions pointues, InfiNice vous promet une vie sereine et confortable !
La résidence InfiNice est éligible aux dispositifs PINEL et PTZ (Prêt à taux Zéro). Elle répondra à des exigences 20 % supérieures à la Réglementation Thermique RT 2012 et sera certifiée NF Habitat HQE (Haute Qualité Environnementale).
Neighborhood
Nice Riquier / Le port,

un quartier authentique, tendance et connecté
Nice, joyau de la Côte d'Azur, brille de mille facettes ! Elle offre un cadre de vie enchanteur avec un climat particulièrement doux et 300 jours de soleil par an !
Ses grands projets, tels que le futur quartier d'affaires Grand Arénas, Nice Méridia et le futur grand parc des expositions, promettent un avenir toujours plus rayonnant à la capitale économique de la Côte d'Azur !
Au cœur du quartier Riquier, InfiNice vous offre une situation idéale pour une vie facile en centre-ville !
À deux pas, on flâne vers le port Lympia, la Place du Pin animée et les aménagements piétonniers de la Promenade des Arts...
La proximité immédiate du grand centre commercial TNL, des stations de tramway sur l'avenue de la République ou du port, de la gare de Riquier et du grand pôle universitaire Saint-Jean d'Angély dynamisent son attractivité unique.
Nice est une ville unique où la qualité de vie est exceptionnelle !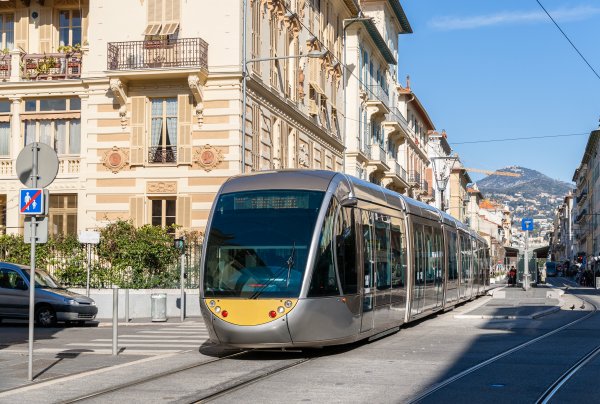 Transports

Shops
& services
Education
& culture
Sports
& hobbies
The property has a price

discover it right now
Apartment

1 room
Up to 32 m2
Starting from 220 000 €
Apartment

2 rooms
Up to 49 m2
Starting from 315 000 €
Lot N°
surface
Annexes
plan
Apartment

3 rooms
Up to 65 m2
Starting from 397 000 €
Lot N°
surface
Annexes
plan
High demand!
Apartment

4 rooms
Up to 93 m2
Starting from 485 000 €
Lot N°
surface
Annexes
plan
High demand!
surface 93 m2
14 people
have already seen this apartment
Contact us
Parking
-
Starting from 35 000 €
Lot N°
surface
Annexes
plan
High demand!
-
15 people
have already seen this apartment
Contact us
Sales office
Advice, questions?
We meet with you,
you see more clearly.
Sales Area
9 A Rue massenet
06000 Nice
opening hours
Renseignements et vente : Du lundi au samedi de 10h00 à 12h30 et 14h00 à 18h30.
Contact us
04 48 20 30 98
Similar programs
Wishing to access more choices?
We offer, you find.