From 19 Janvier to 31 Mars,

FRAIS DE NOTAIRE OFFERTS
Frais de Notaire offerts sur le programme CLEMENCEAU pour les 5 prochains réservataires ! Offre valable uniquement sur les T3, T4 et T5.
To summarize

Our new location in


Villeurbanne - 69100


Clemenceau

Delivery 2nd Trimester 2023

Commercial launch

Apartments from 2 to 4 rooms
starting from 256 000 €

Duplex 5 rooms
starting from 585 000 €
The + of the program
Offre privilège : Vos frais de notaire offerts pour les T3, T4 et T5 jusqu'au 31 mars 2021
En plein centre ville de VILLEURBANNE (ZONE A)
Une résidence intimiste de seulement 18 logements
Larges balcons et terrasses
À proximité immédiate du campus universitaire de la DOUA et de l'avenue Roger Salengro
Residence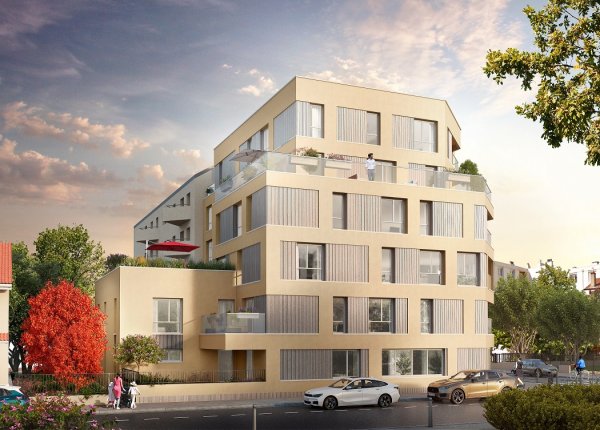 Clémenceau,

une résidence bien dans sa ville et dans son temps
OFFRE PRIVILÈGE jusqu'au 31 mars 2021 : Vos frais de notaire sont offerts pour toute réservation d'un appartement neuf à Villeurbanne de type T3, T4 ou T5 !!
---
CONTACTEZ JEROME LUYAT AU 06 43 40 13 35 / j.luyat@sagec.fr
Découvrez votre nouvelle adresse Clémenceau, au cœur de Villeurbanne !
C'est à la croisée des rues de Fontanières et de l'impasse Georges Clemenceau que se dresse cet îlot idéal dans un environnement résidentiel.
Cette petite copropriété de 18 appartements neufs seulement du 2 au 5 pièces, vous offre des prestations de grande qualité avec de larges terrasses et balcons.
Résolument tournée vers votre bien-être, elle offre une accessibilité rapide aux commerces, écoles, espaces de détente et de loisirs ainsi qu'aux arrêts de transports en commun desservant l'ensemble de l'agglomération.
Pour habiter ou investir dans l'immobilier neuf à Villeurbanne, Clémenceau est éligible aux dispositifs PINEL et PTZ (Prêt à Taux Zéro). Elle répondra également aux exigences de la Réglementation Thermique RT 2012 et sera certifiée NF Habitat.
Clémenceau est une résidence qui comblera vos attentes par son confort de vie au quotidien.
N'attendez plus pour découvrir notre nouveau programme immobilier neuf à Villeurbanne.
Neighborhood
Villeurbanne le dixième arrondissement de Lyon

Un îlot en plein essor
Trait d'union entre les 3ème et 6ème arrondissements de Lyon, Villeurbanne se développe dans la lignée de son agglomération en puisant dans ses racines pour construire son avenir.
Son Hôtel de Ville, fruit de l'écriture urbanistique et artistique des années 30 fait écho à la modernité de son campus et des nombreux bâtiments qui la compose.
La commune bénéficie de tous les atouts de l'agglomération : réseau de transports en commun dont la desserte par le TRAM, axes routiers, pôles économiques, culturels et d'enseignement, qualité de vie avec ses parcs et espaces verts.
Retrouvez le métro « Gratte-ciel » à 15 min, le campus universitaire de la DOUA à 4 min et à 600m de l'Avenue Roger Salengro.
Devenez propriétaire dans un secteur porteur pour investir en toute sérénité.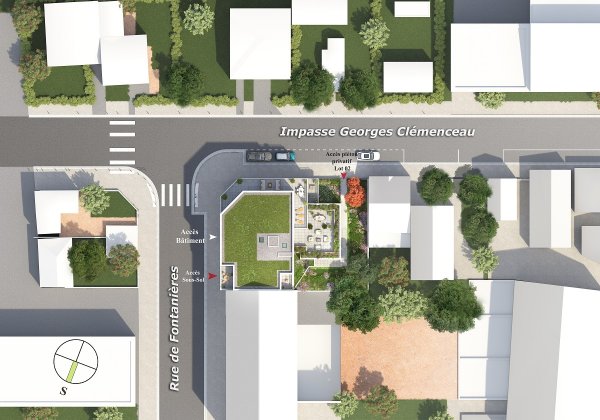 Transports

Shops
& services
Education
& culture
Sports
& hobbies
The property has a price

discover it right now
Sales office
Advice, questions?
We meet with you,
you see more clearly.
Sales Area
131 Boulevard de la Bataille de Stalingrad
69100 Villeurbanne
Contact us
04 37 43 42 20
Similar programs
Wishing to access more choices?
We offer, you find.