To summarize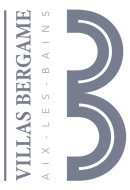 Our new location in


Aix-les-Bains - 73100


Villas Bergame

Delivery 2nd Trimester 2023

Work in progress

Apartments from 2 to 3 rooms
starting from 229 000 €

Roof Villas from 3 at 4 rooms
starting from 354 000 €

Garage/Parkings
starting from 16 000 €
The + of the program
Sur les hauteurs d'Aix-les-Bains
Quartier prisé au calme
Proche du lac du Bourget
A proximité du centre-ville
Residence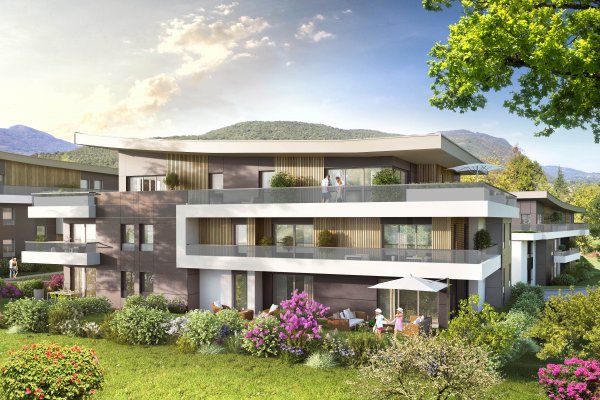 Villas Bergame,

une adresse unique sur les hauteurs d'Aix-les-Bains
DEMARRAGE DES TRAVAUX !
LANCEMENT DE LA 2ème TRANCHE
---

Idéalement située sur les hauteurs d'Aix les Bains, votre résidence Villas Bergame vous offre un environnement privilégié à la fois proche du centre-ville et de ses commodités, tout en garantissant calme et sérénité au quotidien.
Découvrez treize ilots composés de logements neufs du studio au 4 pièces pensés pour répondre parfaitement à votre style de vie.
Un seul mot d'ordre : bien-être et intimité à l'intérieur comme à l'extérieur ...
Pour habiter ou investir et vous constituer votre patrimoine, la résidence Villas Bergame est éligible aux dispositifs du Prêt à Taux Zéro (PTZ) et PINEL (éligibilité sous conditions).
Neighborhood
Aix les Bains,

Riviera des Alpes
Située en Savoie au bord du plus grand lac naturel de France (le lac du Bourget), Aix-les-Bains et ses rives offrent un cadre unique. Réputée pour ses eaux chaudes aux vertus reconnues, Aix-les-Bains est la deuxième station thermale française.
Dédiée au bien-être, la station, située entre lac et montagnes, est aussi une ville aux multiples attraits.
Elle possède plusieurs monuments emblématiques tels que les vestiges romains du temple de Diane et le château de la Roche du Roi, de style Belle Époque mais également une plage de sable et une esplanade, agréable allée bordée de platanes au bord du lac du Bourget.
Rejoignez Grenoble en 30 minutes, Genève en 50 minutes et Lyon en 1 heure…
Villas Bergame, une adresse idéale pour vivre au cœur de la Savoie !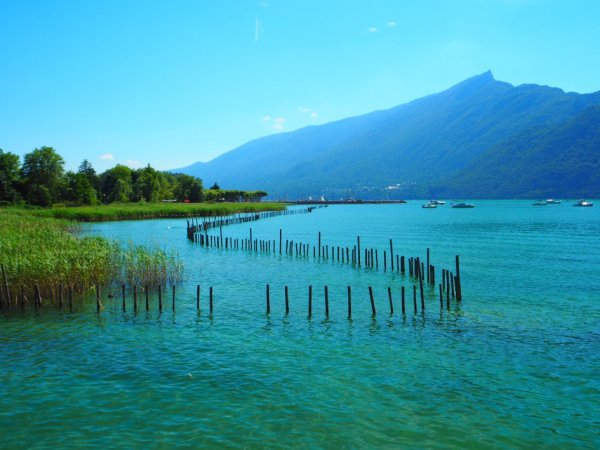 Transports

Shops
& services
Education
& culture
Sports
& hobbies
The property has a price

discover it right now
Apartment

2 rooms
Up to 44 m2
Starting from 229 000 €
Lot N°
surface
Annexes
plan
surface 42 m2
-
Contact us
surface 43 m2
-
Contact us
Apartment

3 rooms
Up to 66 m2
Starting from 305 000 €
Roof Villa

3 rooms
Up to 64 m2
Starting from 354 000 €
Roof Villa

4 rooms
Up to 104 m2
Starting from 600 000 €
Lot N°
surface
Annexes
plan
Parking
-
Starting from 16 000 €
Lot N°
surface
Annexes
plan
Sales office
Advice, questions?
We meet with you,
you see more clearly.
Sales Area
260, Rue boucher de la rupelle
73100 Grésy-sur-Aix
opening hours
Du mardi au samedi de 10h à 12h et de 14h à 19h
Contact us
04 50 85 02 40
Similar programs
Wishing to access more choices?
We offer, you find.