To summarize

Our new location in


Annecy-le-Vieux - 74940


La Villa Arc-Ange

Delivery 4th Trimester 2023

Last opportunities

Roof Villa 4 rooms
starting from 1 235 000 €
The + of the program
Des vues panoramiques uniques
Un quartier résidentiel
Proche de toutes les commodités
De beaux extérieurs
Residence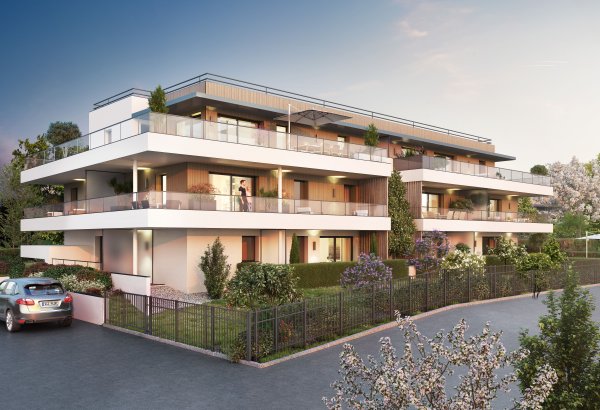 La Villa Arc-Ange,

des appartements confortables et soignés
Plus que 1 villa toit et un 4 pièces en étage disponibles pour devenir propriétaire à Annecy-Le-Vieux
Vous êtes à la recherche d'un appartement neuf aux alentours d'Annecy-Le-Vieux ? Retrouvez tous nos logements disponibes ici !
---
Plus qu'une adresse, La Villa Arc-Ange est une invitation à plonger dans une nouvelle dimension où tout semble avoir été pensé pour votre bien-être.

Du 2 au 4 pièces, avec ses volumes généreux, ses prestations raffinées de grand standing et son incomparable confort, votre nouvel appartement a de quoi vous séduire et combler toutes vos exigences.

Les pièces de vie bénéficient d'orientations optimisées pour une luminosité naturelle au fil des saisons.

De beaux extérieurs prolongent les logements et offrent des vues sur le lac d'Annecy, le Parmelan, le Mont Veyrier ainsi que sur la nature environnante.
Neighborhood
Un écrin résidentiel

proche de tout
La ville d'Annecy-le-Vieux possède une riche histoire depuis la période gallo-romaine jusqu'à notre époque.

Sa situation remarquable sur les coteaux ensoleillés du lac d'Annecy lui procure une grande attractivité.
Ses espaces naturels ponctués par des quartiers résidentiels de standing en font un lieu de vie prisé.

La Roselière, la plage d'Albigny ou bien encore le Mont Veyrier sont autant d'invitations au bien-être et à la détente.

À quelques minutes seulement de votre nouvelle adresse, le Campus Universitaire et le Parc d'Activités des Glaisins sont des lieux dynamiques, moteurs de la commune.

C'est dans ce cadre unique que SAGEC a choisi d'ancrer sa nouvelle résidence : La Villa Arc-Ange.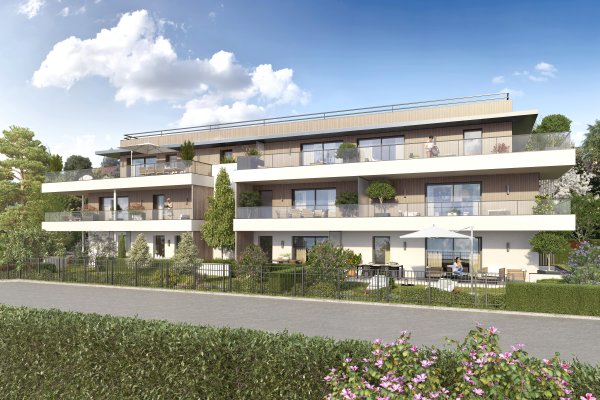 Transports

Shops
& services
Education
& culture
Sports
& hobbies
Sales office
Advice, questions?
We meet with you,
you see more clearly.
Sales Area
17, Avenue Berthollet Villa Cosimo
74000 Annecy
opening hours
Du mardi au samedi de 10h00 à 12h00 et de 14h00 à 19h00
Contact us
04 50 85 02 40
Similar programs
Wishing to access more choices?
We offer, you find.