To summarize

Our new location in


La Roquette-sur-Siagne - 06550


Coeur Saint Georges

Apartment 3 rooms
starting from 329 000 €

Garage/Parkings
starting from 26 000 €
The + of the program
Au cœur du village
3 ensembles résidentiels : appartements, maisons jumélées ou villas résidentielles
Proche de toutes commodités
A 15 minutes de Grasse
Gare de Ranguin à 8 minutes
Residence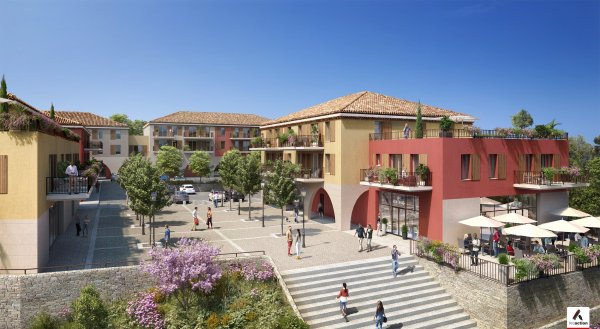 Cœur Saint-Georges,

mon nouveau cœur de village...
LIVRAISON IMMEDIATE - PLUS QU'UN SEUL APPARTEMENT DISPONIBLE !
Vous recherchez un appartement neuf à la Roquette-sur-Siagne ? Retrouvez tous nos programmes immobilier ici !
---
Cœur Saint-Georges, une résidence pour tous les styles de vie : Appartements neufs, villas jumelées ou encore villas individuelles de standing !
Le projet Cœur Saint-Georges se décline en 3 nouveaux ensembles résidentiels :
La Place St-Georges

: accolés au cœur historique, avec sa grande place pavée et arborée, ses arcades et ses commerces, découvrez tout en harmonie, les appartements dans une atmosphère provençale.
Le Colombier et ses 9 villas jumelées
Le Domaine St-Georges offrant un environnement plus résidentiel et verdoyant où se déploient, 19 villas individuelles de standing dans leurs jardins privatifs.
Cœur Saint-Georges fait la promesse réelle d'une vie sereine au quotidien, dans un environnement préservé et authentique, l'expression d'un art de vivre unique à la Roquette village.
Vous souhaitez habiter ou investir à la Roquette-sur-Siagne ? Profitez des dispositifs Prêt à Taux Zéro (PTZ) et PINEL ! (éligibilité sous conditions)
Neighborhood
La Roquette-sur-Siagne,

mon village authentique et préservé
Voisine de villes prestigieuses comme Cannes et Mougins, au cœur de la dynamique agglomération du pays de Grasse, La Roquette-sur-Siagne est résolument active.
Entre mer et montagne, elle profite des parcs d'activités du territoire, aux nombreuses grandes entreprises, elle est simple d'accès, en quelques minutes en voiture, rejoignez :
La pénétrante Cannes-Grasse à Mouans-Sartoux
L'autoroute A8 sortie 42 Cannes Mougins vers Marseille et Nice.
La Gare de Ranguin est accessible en 8 minutes.


L'espace culturel et sportif du Val de Siagne propose des activités variées pour toute la famille.



Tout proches, les centres commerciaux, les nombreux musées et théâtres viennent enrichir votre quotidien.
Une adresse idéale pour devenir propriétaire de votre appartement neuf ou villa !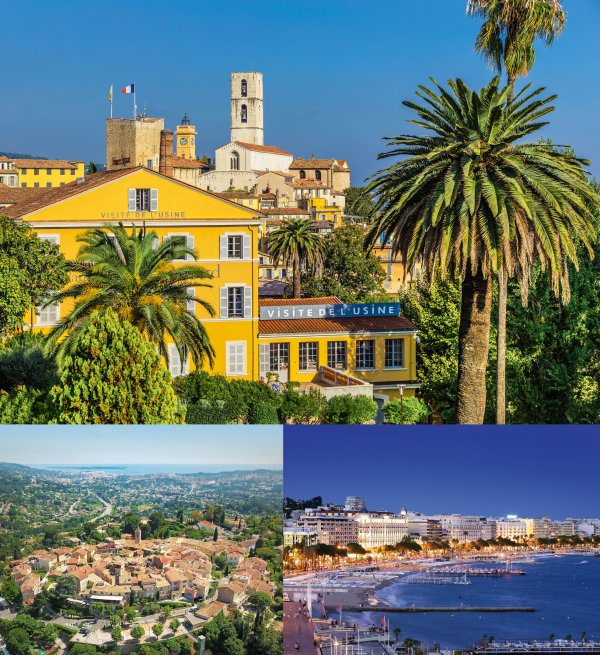 Transports

Shops
& services
Education
& culture
Sports
& hobbies
The property has a price

discover it right now
Apartment

3 rooms
Up to 64 m2
Starting from 329 000 €
Parking
-
Starting from 26 000 €
Lot N°
surface
Annexes
price
plan
Sales office
Advice, questions?
We meet with you,
you see more clearly.
opening hours
Renseignements et vente : Du lundi au samedi de 10h00 à 12h30 et 14h00 à 18h30.
Contact us
04 48 20 30 41
Similar programs
Wishing to access more choices?
We offer, you find.