To summarize

Our new location in


Cagnes-sur-Mer - 06800


L'Essentiel

Delivery 2nd Trimester 2024

Last opportunities

Apartments from 2 to 3 rooms
starting from 259 000 €

Garage/Parkings
starting from 42 000 €
The + of the program
À 2 pas des plages et des commerces
Bel espace paysager en cœur d'îlot
Un cadre de vie riche à forte valeur patrimoniale
Tramway d'ici 2026
Aéroport à moins de 10 min
Residence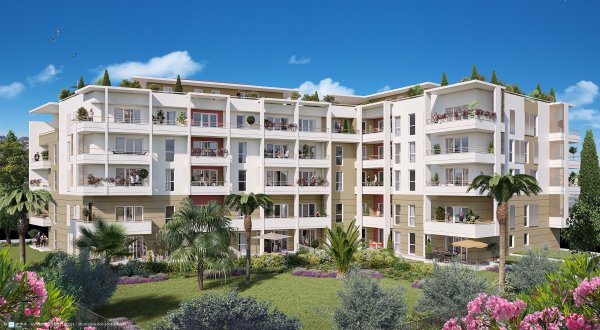 L'Essentiel,

une respiration végétale en ville
Plus que 5 logements neufs disponibles !
---
Découvrez votre toute nouvelle adresse au cœur de tout : L'Essentiel à Cagnes-sur-Mer !
Idéalement située à deux pas du bord de mer, des plages et des commerces, notre résidence est une véritable oasis de verdure en plein coeur de la ville. Son magnifique espace paysager en îlot central offre un environnement paisible et ressourçant à la plupart de nos appartements.
Du confortable deux pièces à la somptueuse villa sur le toit, tous nos appartements ont été conçus pour offrir un cadre de vie agréable, où vous pourrez pleinement profiter du doux climat de la Riviera.
Vous rêviez d'un jardin tranquille en plein centre-ville, de la douceur du bord de mer ou de la proximité de toutes les commodités ? L'Essentiel répondra à toutes vos attentes.
Que vous souhaitiez y vivre, investir ou avoir un pied-à-terre, notre résidence vous offrira tout ce dont vous avez besoin.
L'Essentiel répondra aux exigences de la Réglementation Thermique RT 2012 et sera certifiée NF Habitat.
Ne manquez pas cette opportunité exceptionnelle, contactez-nous dès maintenant pour réserver votre appartement !
Neighborhood
Le Cros-de-Cagnes,

le meilleur de la Côte d'Azur à votre porte !
Située entre Nice et Cannes, Cagnes-sur-Mer résume à elle seule toute la Côte d'Azur : ensoleillement toute l'année, plaisirs du bord de mer et charme de son authentique village médiéval.
Été comme hiver, plaisirs maritimes, montagnes et arrière-pays offrent une diversité d'activités et d'agréments qui rendent la vie quotidienne si unique !
Adresse balnéaire remarquable où tout est accessible à pied, en bus et bientôt en tramway d'ici 2026, l'Avenue Cyrille Besset comble tous les modes de vie !
Accès facile pour les actifs aux bassins d'emplois : Eco-Vallée, Grand Arénas, Sophia-Antipolis…
Pour les familles : Crèche, école, collège et activités !
Les amoureux du bord de mer flâneront au marché ou sur la Promenade de la Plage avec ses restaurants, ses plages et attendrons le retour de pêche sur le petit port de pêche du Cros.
Les amateurs de de shopping quant à eux pourront rejoindre en quelques minutes Cap 3000 ou Polygone Riviera, les deux plus grands centre-commerciaux de la Côte d'Azur !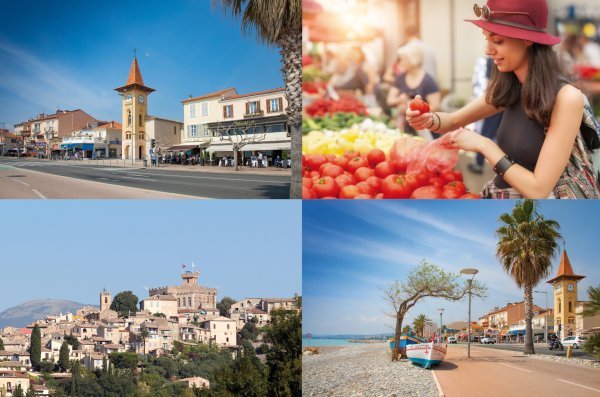 Transports

Shops
& services
Education
& culture
Sports
& hobbies
The property has a price

discover it right now
Apartment

2 rooms
Up to 43 m2
Starting from 259 000 €
Apartment

3 rooms
Up to 59 m2
Starting from 368 000 €
Lot N°
surface
Annexes
price
plan
High demand!
Lot B204 - 59.3 m2 - 368 000 €
surface 59 m2
23 people
have already seen this apartment
Contact us
Lot B304 - 59.3 m2 - 378 000 €
Parking
-
Starting from 42 000 €
Lot N°
surface
Annexes
price
plan
Cellar
-
Starting from 5 000 €
Lot N°
surface
Annexes
price
plan
Sales office
Advice, questions?
We meet with you,
you see more clearly.
Sales Area
116 Promenade de la plage
06800 Cagnes-sur-Mer
opening hours
Renseignements et vente : Du mardi au samedi de 10h00 à 12h30 et 14h00 à 18h30.
Contact us
04 48 20 30 71
Similar programs
Wishing to access more choices?
We offer, you find.