To summarize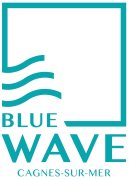 Our new location in


Cagnes-sur-Mer - 06800


Blue Wave

Delivery 2nd Trimester 2023

Work in progress

Apartments from 2 to 3 rooms
starting from 320 000 €

Garage/Parkings
starting from 25 000 €
The + of the program
Quartier calme dans un environnement résidentiel
A quelques pas du bord de mer
Vues mer en étage élevé
A 10 min de l'Aéroport de Nice
A quelques mètres des 2 ports de plaisance
Residence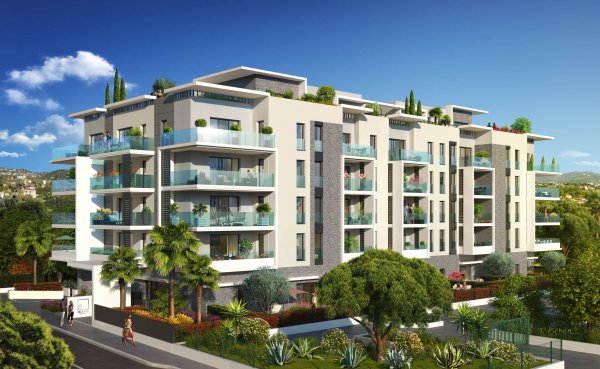 Blue Wave,

votre nouvel horizon...
De belles opportunités de vie à 2 pas de la mer !
---
Vous rêvez de la Côte d'Azur ? Découvrez votre nouvelle résidence d'exception Blue Wave à quelques mètres de la Baie des Anges !
La résidence est idéalement située au calme de l'Avenue des Mimosas, dans un environnement résidentiel arboré, composé de villas, de résidences et avec, pour voisin, le Château des Vespins, répertorié comme élément remarquable.
Composée d'appartements neufs allant du 2 pièces aux spacieuses villas sur le toit de 4 pièces, Blue Wave vous promet de vivre l'exception ! Certains logements, en étage élevé, pourrons profiter d'une magnifique vue mer !
Vous recherchez un appartement proche de la mer pour vivre, investir ou pour votre résidence secondaire ? N'attendez plus, contactez notre conseiller et choisissez votre futur appartement en toute sérénité !
Neighborhood
Le Cros-de-Cagnes / Les Vespins,

votre nouvelle vie "plaisance" entre 2 ports
Imaginez votre quotidien sur la Riviera, entre mer Méditerranée et montagnes... Cagnes-sur-Mer, ville dynamique et balnéaire où il fait si bon vivre, à proximité immédiate de Nice, bénéficie de l'élan de la Métropole Nice Côte d'Azur et de ses principales zones stratégiques en plein développement, comme le Grand Arénas, la gare multimodale, Nice Méridia...
Pour séjourner, vivre, travailler, c'est une adresse prisée qui offre le privilège rare d'un village pittoresque aux ruelles ombragées et d'un bord de mer animé…
Située à seulement 350 mètres de la Baie des Anges, de ses 5 km de plages et de son bord de mer aménagés en promenade avec piste cyclable, profitez de tous les plaisirs du bord de mer : balades en mer, clubs nautiques et de plongée, espaces sportifs aménagés...
Côté port de plaisance de Saint-Laurent-du-Var, appréciez une vie animée jour et nuit, toute l'année, de restaurants, brasseries et discothèques ; pour rejoindre le centre commercial Cap 3000 et ses 300 boutiques, empruntez les Promenades des Flots Bleus et des Goélands, à pieds ou à vélo.
Côté port du Cros de Cagnes à 400 mètres, appréciez une vie plus authentique. Tous les matins, les pêcheurs y vident leurs filets dans la halle aux poissons... Avec son village de pêcheurs et son église emblématique, la Promenade de la Plage se pare des terrasses animées de ses restaurants, ouverts toute l'année.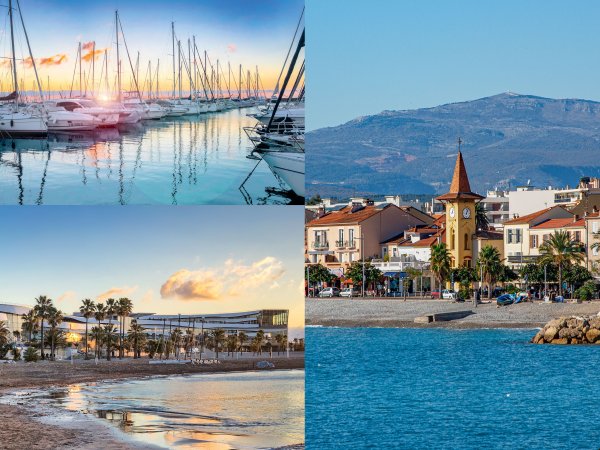 Transports

Shops
& services
Education
& culture
Sports
& hobbies
The property has a price

discover it right now
Apartment

2 rooms
Up to 46 m2
Starting from 320 000 €
Lot N°
surface
Annexes
price
plan
Lot A307 - 41.7 m2 - 320 000 €
Lot A006 - 41 m2 - 320 000 €
Lot A305 - 41.7 m2 - 320 000 €
Lot A007 - 44 m2 - 325 000 €
Lot A407 - 41.7 m2 - 330 000 €
Lot A209 - 45.5 m2 - 365 000 €
Lot A309 - 45.5 m2 - 370 000 €
Apartment

3 rooms
Up to 76 m2
Starting from 420 000 €
Lot N°
surface
Annexes
price
plan
High demand!
Lot A104 - 63.6 m2 - 420 000 €
Lot A302 - 69.4 m2 - 430 000 €
surface 69 m2
-
Contact us
Lot A202 - 69.4 m2 - 430 000 €
Lot A210 - 70.7 m2 - 430 000 €
surface 71 m2
12 people
have already seen this apartment
Contact us
Lot A402 - 69.4 m2 - 460 000 €
Lot A108 - 75.6 m2 - 580 000 €
Parking
-
Starting from 25 000 €
Lot N°
surface
Annexes
price
plan
Sales office
Advice, questions?
We meet with you,
you see more clearly.
Sales Area
119 Promenade de la Plage
06800 Cagnes-sur-Mer
opening hours
Renseignements et vente : Du mardi au samedi, de 10h à 12h30 et de 14h à 18h30
Contact us
04 48 20 30 67
Similar programs
Wishing to access more choices?
We offer, you find.