To summarize

Our new location in


Gaillard - 74240


Urban Way

Delivery 4th Trimester 2023

Commercial launch

Apartments from 2 to 3 rooms
starting from 223 000 €

Roof Villas from 3 at 4 rooms
starting from 525 000 €

Garage/Parkings
starting from 20 000 €
The + of the program
Résidence au pied du TRAM
A 600mètres de la douane de Moillesulaz
Au pied des commerces
Residence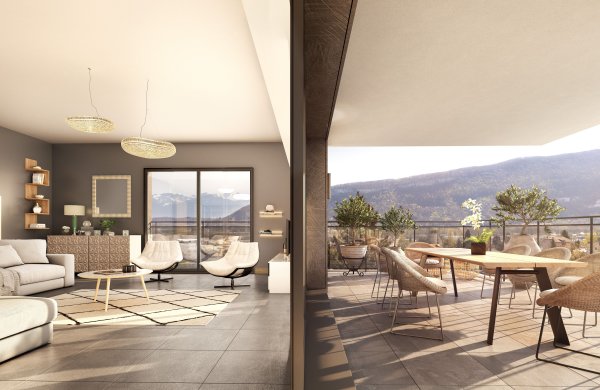 Urban Way,

L'équilibre idéal entre douceur et facilité de vie...
LANCEMENT COMMERCIAL !
---
À proximité immédiate du centre-ville de la commune de Gaillard et au pied du tramway desservant Genève et Annemasse, URBAN WAY se compte de deux bâtiments à la signature résolument contemporaine.
Une partie des rez de chaussée accueille des commerces qui viennent parfaire l'offre de proximité pour un quotidien facile et serein.
Au sommet de la résidence, les toitures végétalisées amènent de la nature en cœur de ville et contribuent à la parfaite intégration des bâtiments dans leur environnement direct.
Chaque logement a été conçu comme un havre de paix qui saura vous apporter repos et douceur.
URBAN WAY est une résidence qui comblera vos attentes par son confort de vie au quotidien.
Neighborhood
Dynamisme et facilité de vie aux portes de Genève:

GAILLARD
Intimement liée à Genève, la commune de Gaillard est un trait d'union entre France et Suisse.
Elle partage d'ailleurs le même réseau de transports, 3 postes de douanes communs, et une population active qui travaille pour plus de la moitié sur le territoire helvète.
Forte de ses plus de 10 000 habitants, la ville présente aujourd'hui une physionomie urbaine qui contraste avec la vie quotidienne du siècle dernier à vocation maraîchère, partiellement conservée dans la plaine de l'Arve.
Pratique, facile à vivre, en constante mutation, elle offre un cadre de vie riche et dynamique.
Au pied de votre nouvelle résidence, un arrêt de Tram, un supermarché, des commerces, répondent à vos besoins du quotidien.
A quelques minutes seulement, établissements scolaires, services, centre commerciaux, accès autoroutiers et hôpital privé complètent cette offre pour transformer votre vie en idéal.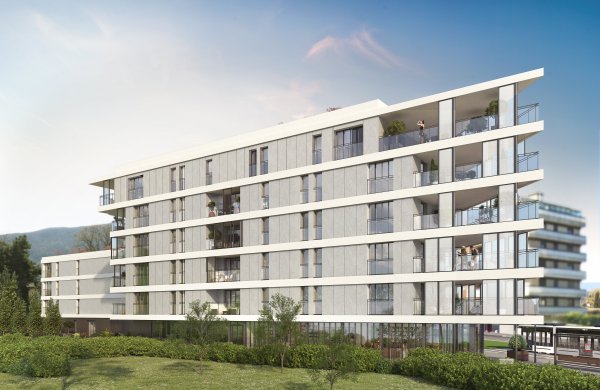 Transports

Shops
& services
Education
& culture
Sports
& hobbies
The property has a price

discover it right now
Apartment

2 rooms
Up to 49 m2
Starting from 223 000 €
Lot N°
surface
Annexes
plan
surface 45 m2
-
Contact us
surface 44 m2
-
Contact us
surface 47 m2
Annexes
1 cellar, 1 parking
-
Contact us
Apartment

3 rooms
Up to 69 m2
Starting from 339 000 €
Lot N°
surface
Annexes
plan
Roof Villa

3 rooms
Up to 73 m2
Starting from 525 000 €
Roof Villa

4 rooms
Up to 99 m2
Starting from 675 000 €
Lot N°
surface
Annexes
plan
Parking
-
Starting from 20 000 €
Lot N°
surface
Annexes
plan
Sales office
Advice, questions?
We meet with you,
you see more clearly.
Sales Area
87, Rue de genève
74240 Gaillard
opening hours
Du mardi au samedi de 10h à 12h et de 14h à 19h Fermé le lundi
Contact us
04 50 85 02 40
Similar programs
Wishing to access more choices?
We offer, you find.