To summarize

Our new location in


Saint-Sébastien-sur-Loire - 44230


So Green

Apartment 3 rooms
starting from 288 500 €

Garage/Parkings
starting from 12 000 €
The + of the program
Quartier pavillonnaire calme et aéré
Ecole, crèche et complexes sportifs dans le quartier
Zones commerciales et de loisirs à proximité
Bus au pied de l'immeuble
Accès rapide au périphérique
Residence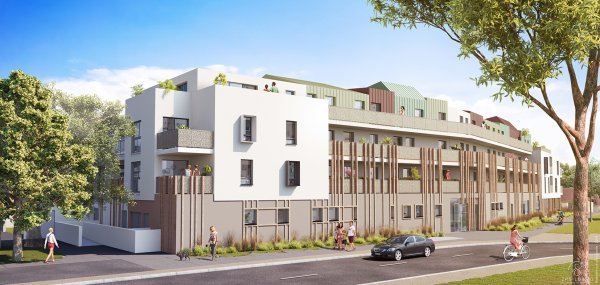 Des appartements à vivre

tout naturellement !
Plus qu'un appartement neuf disponible immédiatement pour habiter ou investir dans notre résidence So Green à Saint-Sébastien-sur-Loire !!
---
Idéalement située au sud de Nantes, la résidence So Green est composée de 37 logements déclinés du 2 au 4 pièces et d'une crèche en pied d'immeuble idéal pour les familles !
Profitez de vastes espaces de vie extérieurs avec de belles terrasses et de très jolies vues dégagées !
Idéal pour y vivre ou investir, tout y est regroupé pour vous rendre la vie facile et agréable : les commerces à proximité mais également les écoles pour la scolarité des petits et des grands.
Vous souhaitez acheter votre appartement neuf à Saint-Sébastien-sur-Loire et vivre au calme dans un environnement naturel ? La résidence So Green est faite pour vous !
La résidence est éligible aux dispositifs Prêt à Taux Zéro (PTZ) et PINEL (éligibilité sous conditions).
Neighborhood
Saint-Sébastien-sur-Loire

Le cadre verdoyant du Sud Nantais
Dans une atmosphère résidentielle propice à la tranquillité et à seulement 5 km au sud du centre de Nantes, Saint-Sébastien-sur-Loire est un écrin de verdure prisé par les familles de la commune. Les espaces naturels couvrent plus du quart de sa superficie !
Saint-Sébastien-sur-Loire offre une grande variété d'équipements sportifs et d'infrastructures associatives et éducatives.
La ville contribue grandement au nouvel essor économique de l'agglomération nantaise avec ses pôles commerciaux de proximité et un espace urbain dédié à l'implantation de nouvelles entreprises.
Avec une offre de transport élargie : bus, BusWay, train, vélo, voiture, tous les modes de déplacement sont possibles à Saint-Sébastien-sur-Loire.
Un emplacement idéal pour constituer votre patrimoine !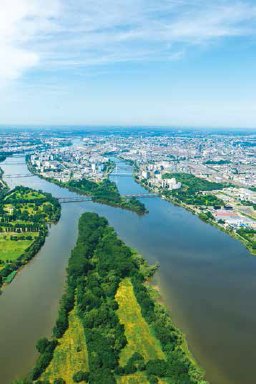 Transports

Shops
& services
Education
& culture
Sports
& hobbies
The property has a price

discover it right now
Apartment

3 rooms
Up to 66 m2
Starting from 288 500 €
Lot N°
surface
Annexes
price
plan
High demand!
Lot 303 - 66.37 m2 - 288 500 €
surface 66 m2
-
16 people
have already seen this apartment
Contact us
Parking
-
Starting from 12 000 €
Lot N°
surface
Annexes
price
plan
Sales office
Advice, questions?
We meet with you,
you see more clearly.
Sales Area
30, rue des Plantes
44230 Saint-Sébastien-sur-Loire
Contact us
06 45 31 63 08
Similar programs
Wishing to access more choices?
We offer, you find.