To summarize

Our new location in


Évian-les-Bains - 74500


Palais Lemania

Delivery 1st Trimester 2022

Last opportunities
The + of the program
Vue MAGNIFIQUE sur le lac
Sur les hauteurs d'Evian les Bains
Appartements de standing
Residence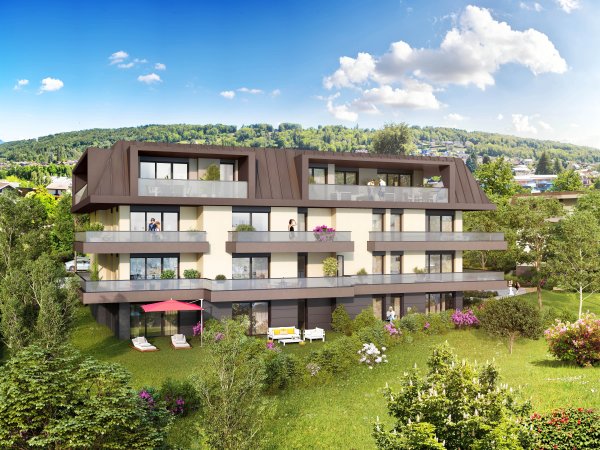 Palais Lémania,

une vue plongeante sur le lac Léman
Dernière opportunité, Villa toit avec vue plongeante sur le lac Léman.
---
Découvrez votre nouvelle adresse d'exception située sur les hauteurs d'Evian-Les-Bains à quelques minutes du centre-ville et du lac Léman !
Palais Lémania prend vie au cœur d'un écrin préservé. Les trois petits îlots aux lignes élégantes offrent des logements neufs aux surfaces généreuses qui bénéficient tous de larges terrasses ou balcons, lieux propices à la détente.
Dans ce cadre de vie privilégié, cette résidence vous offre des appartements du 2 au 4 pièces attique bénéficiant d'une excellente orientation.
En étages, les terrasses et balcons offrent des vues exceptionnelles sur le lac Léman et les rives de Lausanne d'une part et sur les espaces verts en cœur d'îlot d'une autre.
Neighborhood
Evian-les-Bains,

un cadre unique et serein
C'est au cœur de la ville d'Evian-les-Bains, bénéficiant d'un environnement naturel exceptionnel qui lui a donné sa renommée de station touristique internationale, que votre résidence Palais Lémania puise ses racines.
À proximité de Genève et Lausanne, places incontournables de la finance et du luxe, sièges de nombreuses multinationales et organisations gouvernementales, mais aussi toute proche des domaines skiables, Evian-Les-Bains profite de la formidable attractivité du bassin lémanique.
Evian-les-Bains bénéficie d'un vaste littoral sur le lac Léman offrant un large panel d'activités nautiques : baignade, bateau, planche à voile, ... Une navette relie plusieurs fois par jour Evian à Lausanne, située juste en face sur la rive Suisse.
En toutes saisons, la ville, outre son cadre naturel exceptionnel, offre une multitude d'activités de loisirs et de détente : thermes, golf, ...
Un emplacement idéal pour habiter ou investir en toute sérénité.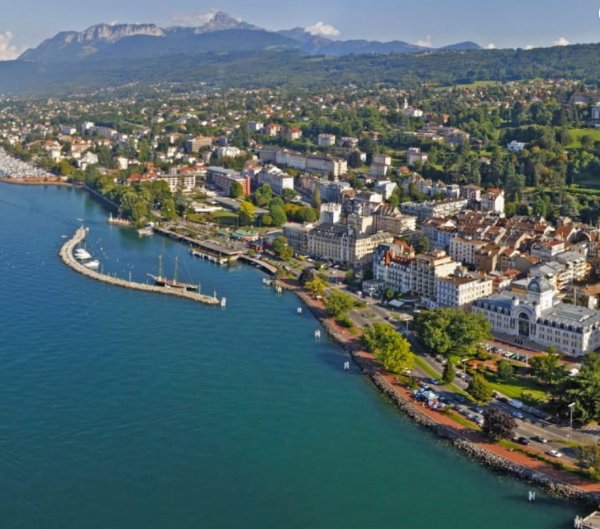 Transports

Shops
& services
Education
& culture
Sports
& hobbies
Sales office
Advice, questions?
We meet with you,
you see more clearly.
Sales Area
Rue nationale
74500 Évian-les-Bains
opening hours
Du mardi au samedi de 10h00 à 12h00 et de 14h00 à 19h00
Contact us
04 50 85 02 40
Similar programs
Wishing to access more choices?
We offer, you find.