To summarize

Our new location in


La Seyne-sur-Mer - 83500


La Fabrick

Delivery 3rd Trimester 2022

Work in progress
The + of the program
Un cadre de vie idéal pour vivre ou investir
Une résidence à taille humaine
Un parc paysager privé
Terrasses ou jardins privatifs
Une ville tournée vers l'avenir
Residence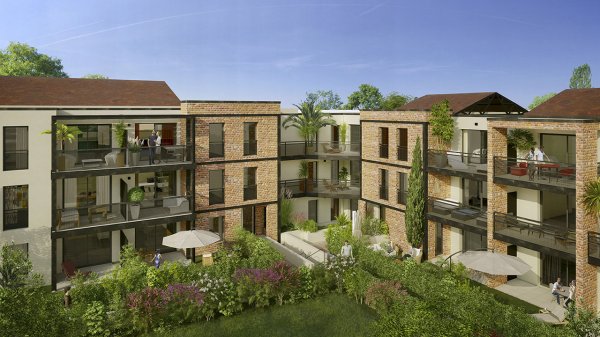 La Fabrick,

trait d'union entre le passé et le futur...
GRAND SUCCÈS COMMERCIAL de notre résidence La Fabrick !
Découvrez votre nouvelle résidence à la Seyne-sur-Mer, La Fabrick !
Composée de 39 appartements seulement, La Fabrick est une résidence à taille humaine.
La Fabrick vous propose appartements neufs du 2 au 4 pièces aux prestations soignées prolongés par de belles terrasses afin de profiter en famille ou entre amis de l'ensoleillement exceptionnel de la région !
Les appartements en rez-de-chaussée quant à eux, offrent un grand jardin privatif.
Clin d'œil à l'histoire de la Seyne-sur-Mer, cette résidence se dote d'une écriture architecturale unique placée sous le signe de l'élégance industrielle. C'est ainsi que les façades se parent d'un jeu de matériaux traditionnels et de briques rouges faisant écho au charme et à l'authenticité des lieux.
Afin de contraster cet esprit industriel, la part belle a été faite à la végétation. Au cœur de la résidence, retrouvez un parc paysager offrant de nombreux espaces ombragés propices à la lecture, à la détente et au partage.
Neighborhood
La Seyne-sur-Mer,

un emplacement privilégié...
Seconde ville du département, située en face de Toulon, la Seyne-sur-Mer au passé industriel historique a su amorcer un nouveau virage dans les années 2000 en se réinventant avec l'aménagement du vaste parc de la Navale, la création du quartier Porte Marine, d'un casino, d'un port de plaisance, l'accueil des paquebots de croisière, l'entretien et l'hivernage des yachts de haute plaisance, et bientôt le complexe des Ateliers Mécaniques.
Avec ses plages de sable fin, ses chemins de randonnée, ses parcs, ses équipements publics, et une vie locale animée, la Seyne-sur-Mer séduit également par son bien-vivre.
En face du site des anciens chantiers navals qui accueillera bientôt le projet des Ateliers Mécaniques, la Fabrick s'imprègne de ce charmant paysage portuaire revisité et modernisé. En seulement 10 minutes, par la Corniche des Tamaris, vous vous retrouvez devant la magnifique Anse des Sablettes pour profiter de la Méditerranée.
L'ensemble des commodités sont à portée de mains (écoles, équipements sportifs, commerces…), de même que le bus vous permettant de vous déplacer dans la commune ainsi que la navette maritime pour Toulon.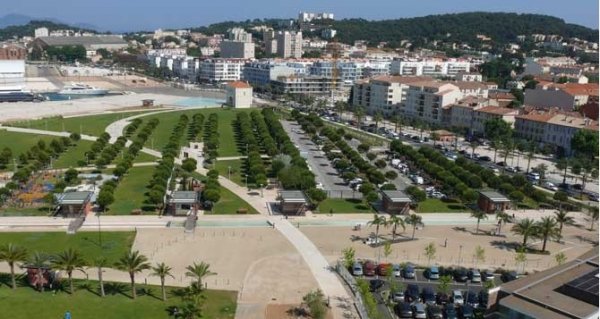 Transports

Shops
& services
Education
& culture
Sports
& hobbies
Sales office
Advice, questions?
We meet with you,
you see more clearly.
Sales Area
650 cours Toussaint MERLE, parking IPFM 2
83500 La Seyne-sur-Mer
Contact us
04 96 11 09 01
Similar programs
Wishing to access more choices?
We offer, you find.