From 15 Mars to 15 Avril,

Votre PACK INVESTISSEUR(*) OFFERT !
(*)Cuisine aménagée/Placards aménagés/Pare-douche
To summarize

Our new location in


Aix-en-Provence - 13090


Millésime

Delivery 4th Trimester 2021

Work in progress

Apartments from 2 to 3 rooms
starting from 265 000 €

Garage/Parkings
starting from 15 000 €
The + of the program
Une résidence intimiste
A seulement 10 minutes de la Rotonde
Un environnement privilégié
A quelques pas du centre-ville
Residence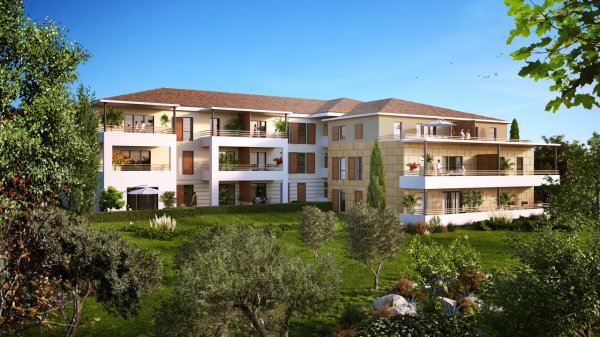 Millésime,

votre nouvelle résidence intimiste...
Venez découvrir votre future résidence Millésime à Aix-en-Provence !
Cette résidence intimiste, située dans le quartier Saint-Mitre, est composée de seulement 32 logements au cœur d'un écrin verdoyant.
Les appartements du studio au 4 pièces aux prestations de qualité sont prolongés par de belles terrasses offrant des vues sur les espaces verts en étages bas et des vues dégagées au dernier étage sur les massifs de la montagne du Montaiguet et sur la petite chaîne de l'Estaque où verdoient pins d'Alep et chênes verts.
Dans un souci de confort et de sécurité, de nombreuses places de stationnement, garages ou parkings, vous sont proposés en sous-sol.
Devenez propriétaire de votre appartement neuf à Aix-en-Provence grâce au dispositif du Prêt à Taux Zéro (PTZ) et financez jusqu'à 40 000 € de votre acquisition à 0% ! (éligibilité sous conditions)
Vous souhaitez constituer votre patrimoine et réduire vos impôts ? Investissez avec le dispositif fiscal PINEL ! (éligibilité sous conditions)
Neighborhood
Le Quartier de Saint-Mitre

Entre loisirs et nature
Situé dans la partie centre-ouest de la ville, à seulement 10 minutes en voiture de la Rotonde, le quartier Saint-Mitre est connu par son aspect résidentiel de qualité, son parc et la proximité de toutes les commodités (commerce, Set Club…).
Le parc Saint-Mitre, qui bénéficie de plusieurs hectares, est le lieu de détente des Aixois. Il abrite un petit théâtre japonais, un planétarium et un musée d'histoire naturelle.
Le club sportif « set club », quant à lui, offre son parcours golfique, ses courts de tennis, son centre équestre, sa piscine et son restaurant.
C'est au cœur de cet environnement privilégié de loisirs et de nature, à seulement quelques pas du centre-ville, que la résidence Millésime vous fait la promesse d'une qualité de vie sans pareil…
Une adresse idéale pour habiter ou investir à Aix-en-Provence !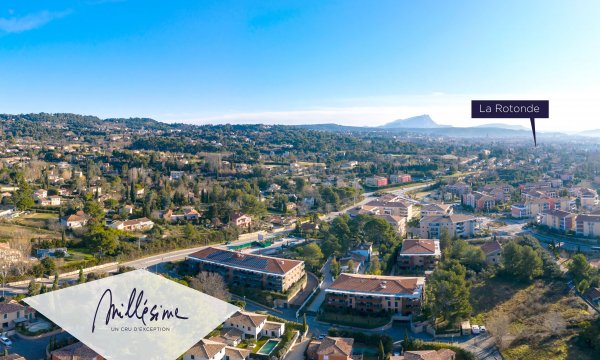 Transports

Shops
& services
Education
& culture
Sports
& hobbies
The property has a price

discover it right now
Apartment

2 rooms
Up to 37 m2
Starting from 265 000 €
Lot N°
surface
Annexes
price
plan
High demand!
Lot A202 - 36.8 m2 - 265 000 €
Lot A203 - 35.6 m2 - 265 000 €
Apartment

3 rooms
Up to 65 m2
Starting from 360 000 €
Lot N°
surface
Annexes
price
plan
High demand!
Lot A001 - 60.8 m2 - 360 000 €
Lot A101 - 65.3 m2 - 370 000 €
surface 65 m2
29 people
have already seen this apartment
Contact us
Lot A210 - 59.6 m2 - 380 000 €
Lot A008 - 64.4 m2 - 435 000 €
Parking
-
Starting from 15 000 €
Lot N°
surface
Annexes
price
plan
Sales office
Advice, questions?
We meet with you,
you see more clearly.
Sales Area
35 rue Jean Dausset
13090 Aix-en-Provence
opening hours
Uniquement sur RDV
Contact us
04 96 11 09 01
Similar programs
Wishing to access more choices?
We offer, you find.