To summarize

Our new location in


Lyon - 69003


Patio du Parc

Delivery 3rd Trimester 2022

Work in progress

Apartments from 3 to 4 rooms
starting from 539 000 €
The + of the program
A proximité immédiate des commerces du cours du Docteur Long
En plein cœur du quartier très privilégié de MONTCHAT
Résidence de seulement 11 logements
Environnement paisible et arboré au sein d'un parc d'exception
Prestations de très grand standing
Residence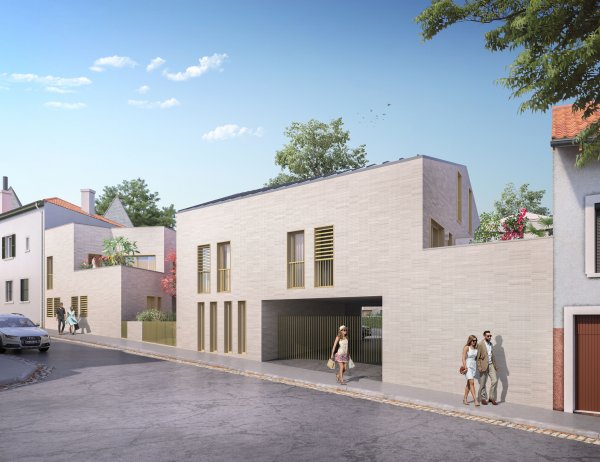 Patio du Parc, une parenthèse végétale,

en plein cœur de Montchat
Travaux en cours sur votre résidence PATIO DU PARC
Profitez des toutes dernières opportunités : plus que quelques appartements neufs disponibles pour devenir propriétaire à Lyon !
- Appartement traversant type T3 de 77m2 avec terrasse de 39m2 offrant des vues exceptionnelles sur LYON à 539 000€ stationnement compris.
- Appartement type T4 avec terrasse de 25m2 à partir de 580 000€ stationnement compris.
CONTACTEZ Valérie CANTARELLI au 06 21 12 31 61 / v.cantarelli@sagec.fr
---
Venez découvrir votre nouvelle résidence à Montchat, le Patio du Parc !
C'est au détour d'une rue paisible, au cœur du 3ème arrondissement de Lyon, que le Patio du Parc étend son domaine marqué d'une empreinte végétale puissante : pins, platanes, érables, acacias, ifs et cèdres !
Dans un esprit villa, chaque logement jouit d'un accès privatif grâce à un cheminement qui serpente à travers les plantations.
Composée de 11 logements neufs seulement, cette résidence à taille humaine propose des appartements et duplex, du 2 au 4 pièces, nimbés de lumière et aux prestations haut de gamme.
Vivre dans un écrin de nature au cœur du quartier Montchat c'est possible, SAGEC l'a imaginé pour vous !
Pour habiter ou investir dans l'immobilier, Patio du Parc est éligible aux dispositifs PINEL et PTZ (Prêt à Taux Zéro). Elle répondra également aux exigences de la Réglementation Thermique RT 2012 et sera certifiée NF Habitat.
N'attendez plus pour découvrir notre nouveau programme immobilier neuf à Lyon.
Neighborhood
MONTCHAT, une adresse rare

Un esprit village
Au cœur du 3ème arrondissement de Lyon, Montchat incarne l'une des adresses les plus prisées de la métropole.
Vivre à Montchat, c'est conjuguer la sérénité d'une vie à l'écart de l'agitation urbaine tout en jouissant de la proximité immédiate des points névralgiques lyonnais.
Idéalement située, la résidence Patio du Parc vous offre la possibilité de rejoindre en 3 minutes à pied le magnifique Parc Chambovet, le tramway T6, le bus et tous les commerces.
Devenez propriétaire de votre résidence principale dans un appartement neuf à Lyon !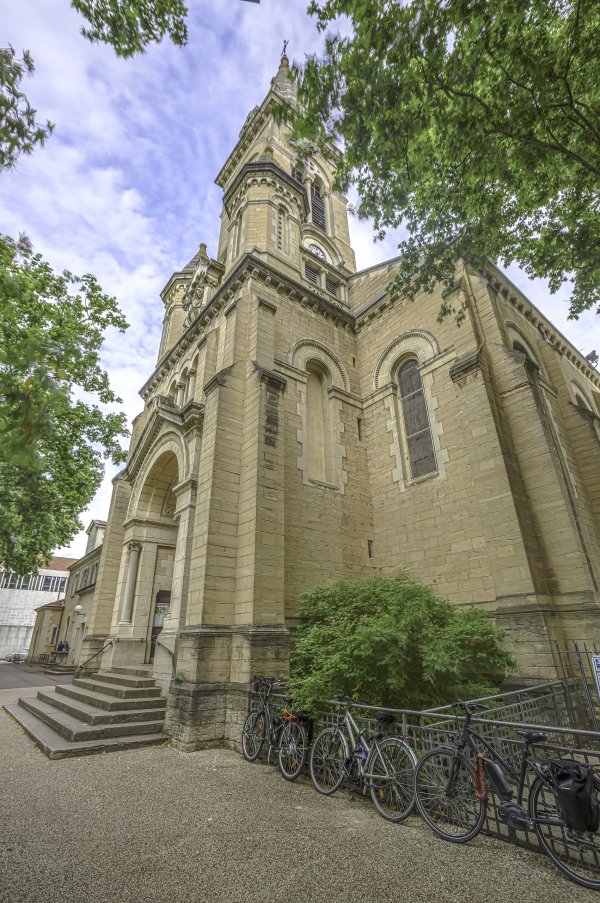 Transports

Shops
& services
Education
& culture
Sports
& hobbies
The property has a price

discover it right now
Apartment

3 rooms
Up to 76 m2
Starting from 539 000 €
Apartment

4 rooms
Up to 100 m2
Starting from 580 000 €
Sales office
Advice, questions?
We meet with you,
you see more clearly.
Sales Area
131 Boulevard Stalingrad

Contact us
04 37 43 42 20
Similar programs
Wishing to access more choices?
We offer, you find.